Who is Kiwi Tax Refund?
Kiwi Tax Refund is a division of Kiwi Financial Services Limited. We are Tax Agents, registered with the Inland Revenue Department (IRD) of New Zealand and specialise in finding and retrieving tax refunds. Kiwi Financial Services Limited is a private limited liability company, registered with the New Zealand Companies Office under the Companies Act 1993 and, as such, is independent from IRD. We do not work for Inland Revenue, we work for our customers - Salary and Wage earners in New Zealand.
Kiwi Tax Refund retains specialist accountancy and legal advice to provide oversight across all aspects of our Tax Refund operations in New Zealand.
Kiwi Tax Refund employs chartered accountant Angela Newell, as the company accountant, to ensure that Kiwi Tax Refund delivers accurate and professional services to all of it's customers.
Our Customers
Salary and wage earners - Anyone in Tax Paid Employment
School Students
Part Time and Full Time Workers
Working Travellers (non-resident tax payers)
New Zealanders departing NZ permanently or temporarily
New Zealanders returning to NZ after working overseas.
Why Ordinary Kiwis Choose Kiwi Refund
Quick Turn-Around
We specialise in processing PTS returns so we have the knowledge and expertise to do this accurately and efficiently in order for you to get your tax refund as soon as possible.
Stress Free - We Will Deal with the IRD
There is no need to go through the time, effort, and angst of dealing with the IRD in order to claim your tax refund. We do it all for you. If you find dealing with the IRD a scary experience, then let us do all the hard work.
We are in contact with the IRD on a daily basis so why not let one of our staff find any tax refund that is owed to you without any pain, drama or sleepless nights.
We take all the stress out of getting your tax refund from the IRD - no worries.
Low Fees
We offer competitive rates for processing your tax refund application. With a minimum fee of only $10 up to a maximum of $300 per tax refund*. Fees are automatically deducted from any tax refunds received with no money upfront.
If there's no tax refund payment due, then there's no fee. That's right - No Tax Refund, No Fee!**
If you find a better Tax Refund deal in NZ, we will beat it by 10% - Guaranteed. Find out more about our tax refund fees

* all fees exclude GST.
** if you owe tax and IRD requires you to file a PTS - we will file it for free.
Tax Agent
Kiwi Tax Refund is a division of Kiwi Financial Services Limited. We are registered with the Inland Revenue Department as a tax agent.
A Truly Kiwi Experience
The Kiwi Tax Refund system is designed by Kiwis for Kiwis to enable them to get their overpaid tax back as quickly as possible. We have tried to make the process as simple as we can in order for all wage and salary earners to receive what is owed to them as fast as possible.
---
George Gibson
George has a BCA from Victoria University Majoring in Marketing and also Management. George's expertise lies in start-ups. He has been involved in growing and implementing business systems for importing companies in Australia and New Zealand, IT services companies in New Zealand and financial services companies in New Zealand.
Since 2006 George has gained a detailed knowledge and experience of small business operations particularly around management, marketing, online presence along with taxation and employment.
George's personal interests include cricket, rugby and cycling. George also enjoys watching sports and fishing.
Dave Moore
Dave holds a BSc from Massey and has over 20 years business experience in IT, Marketing and General Management. He has previously worked overseas for a number of financial institutions including Clerical Medical Insurance in Bristol, England; Cseka Sporitelna Bank in Prague, Czech Republic; and Virgin Money in Norwich, England. Dave has also enjoyed success with a large US multi-national corporation in NZ where he managed IT application management and support services across Asia-Pacific.
More recently Dave has been running his own businesses across NZ with one now expanding into offshore markets. Over the years Dave has gained a detailed knowledge and experience of small business operations particularly around taxation and employment. Dave is also an experienced investor, particularly in property.
His personal interests include Aviation, Cricket, Rugby, Skiing and Squash.
Angela Newell
Angela is a qualified Chartered Accountant. She gained a BCA from Victoria University plus a Graduate Diploma in Professional Accounting and a Graduate Diploma in Commerce specialising in Marketing.
Angela has many years of accounting experience, particularly with chartered accountancy firms in Wellington and Lower Hutt. She specialises in Audit, Taxation and Business Advisory services.
Her personal interests include walking, tennis and music, particularly playing the piano.
Phil Sajwan
Sarah Lang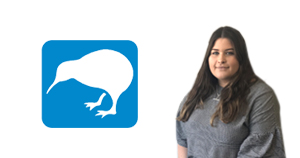 ---